'Henry does resemble me,' Berryman told an interviewer, 'and I resemble Henry; but on the other hand I am not Henry. You know, I pay income tax. Henry pays no income tax. And bats come over and stall in my hair – and fuck them, I'm not Henry; Henry doesn't have any bats.'
Katherine Hepburn in Sylvia Scarlett (1935)
They are obviously the best platonic friends that everyone wants to get together in the history of movie stars and Taylor Swift songs. He called her "Bessie Mae"; she called him "Monty."
New Order, video for "Perfect Kiss" (1985). Directed by Jonathan Demme.
Installation view of paintings by Elaine Lustig Cohen in Philip Johnson's Painting Gallery. Organized by Prem Krishnamurthy, on view through September 28.
Lizzy Mercier Descloux in Tunisia, 1984. Photo: Esteban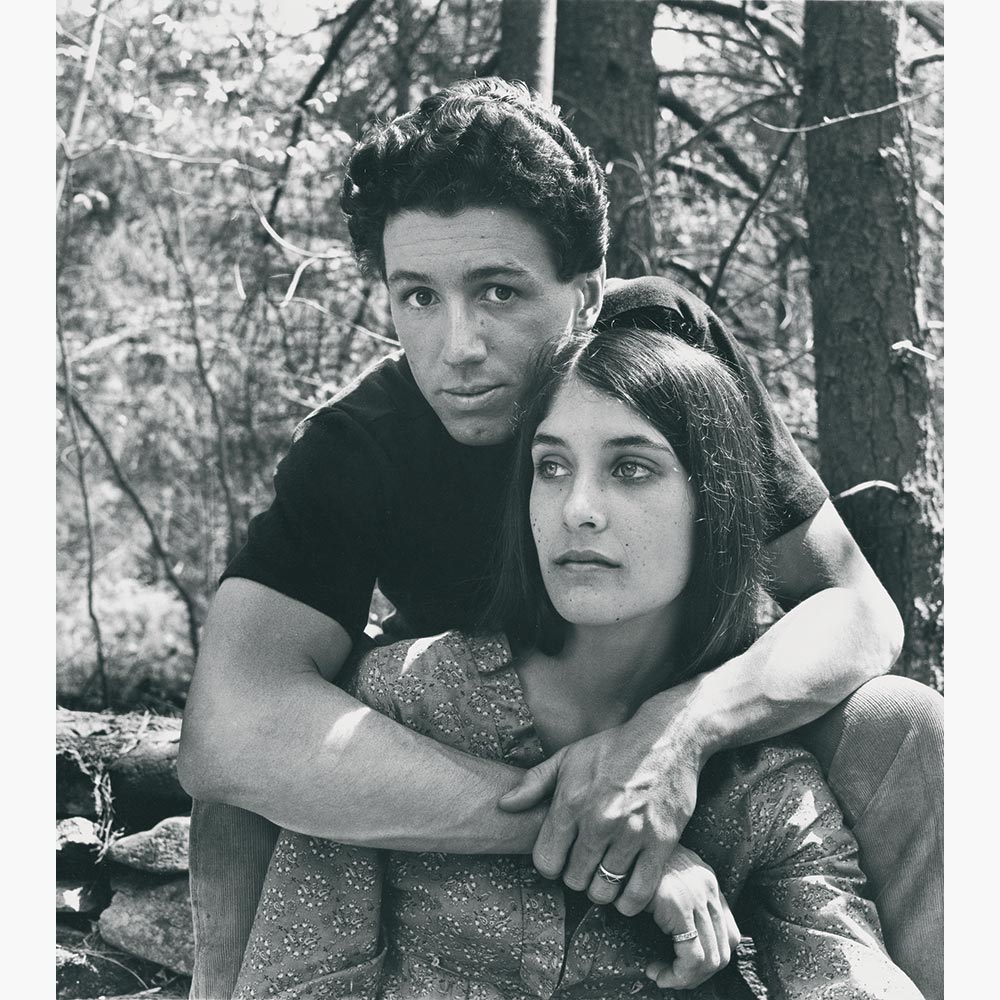 Mimi and Richard Fariña, mid-60s
'Supplemento al dizionario italianoImage' (Milan: Muggiani editore, 1963)
Felix Pfäffli, poster for Monotales concert at Südpol, November 2012. This object is currently on display in room 107 as part of How Posters Work.
An elderly gentleman in his nineties lived in the same Glasgow tenement as my father. Once in the late 1980s, when we were coming down the stairs, we met the old gent struggling down with two walking sticks. Ernie, it was said, had been a legendary safe-blower fifty years before, he had done his time, spent his money, and was now making his way to the Empire Bar for his daily pint of beer. 'Ernie,' my dad said, 'this is my youngest, Andrew. He's studying to go to the university.'
'Fuck sake,' the pensioner said. 'You're your granda's double. The very same face. What a man he was. Mind you, he was trouble. Always trouble. He could peel an orange through a keyhole.'
I could tell my father was laughing with pride. When we got to the street everybody said hello to Ernie as they passed. He repeated the comment about the orange and then stopped to inspect my face. 'Aye,' he said, catching my arm, 'and he would try to sell you the peel into the bargain.'